Ready to ask the love of your life for their hand in marriage? Want to surprise or celebrate your years of love? Want to make it one of the most romantic and memorable days of their life? Impress your special someone with a private dinners, privateelebrate boat tours, ride in the horse carriage...
How it works? We help you to pick up spot. Romantic Prague Assistance will place the flowers ( champagne with glasses if ordered ) at the agreed location and time. We will also wait for the couple to arrive to make sure the flowers are not taken by other people... also help with little privacy if needed. We can also take few pictures from the big distance not to ruin your special moment but at the same time to capture it so you have pictures.
Please discover below our romantic venues, decoration and final romantic touch selection.
Would you like to know more about RomanticPrague? Please have a look on our eBook "RomanticPrague" below: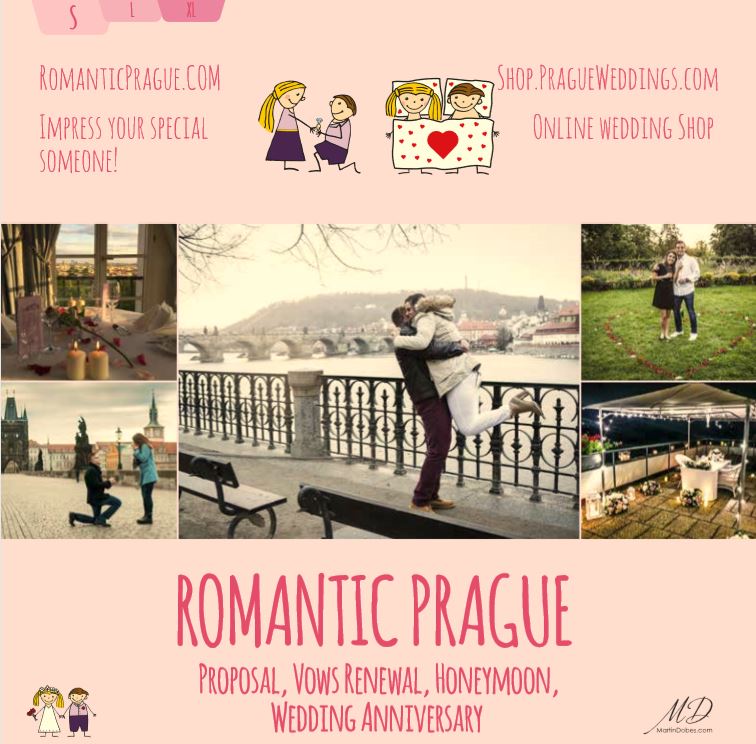 RomanticPrague website - HERE