Where do we start? Define your needs.
Explore the possibility of having your dream wedding at one of Prague's Castles or Chateaux. Prague and Central Bohemia (close to Prague) have over 700 castles, chateaux, fortresses, towers and many more historical monuments.
We have selected over 80 castles & chateaux and add it to our database. Among them you can find castles and chateaux located in other European countries.
Things you need to consider before you decide to have your wedding in a castle or a chateau: Some castles just do wedding ceremonies; Some castles do cater for weddings but the setup can be difficult or expensive in case of rain; Some chateaux are so popular that they can cost 10 000 EUR+ just for the rental fee. Do not worry our team will be glad to answer to your questions.
What's next? Simple. Choose an item from the following basic list and add it to your cart:
Most Popular
All in one
European
Help!
For further details on Castles & Chateaux you can read our e-book or visit our audio-visual guide:
UNDER CONSTRUCTION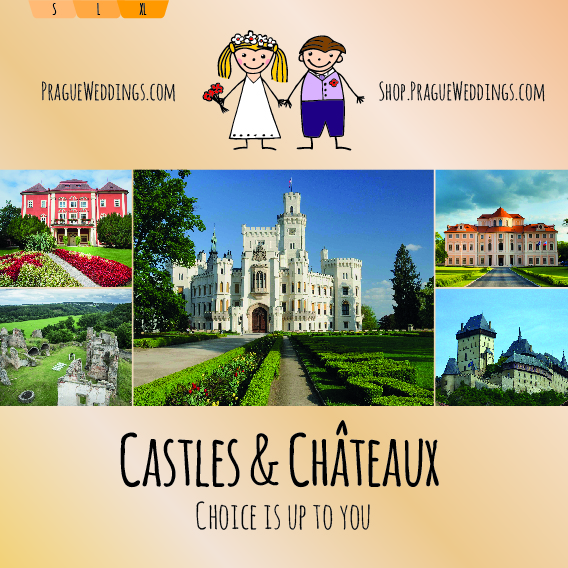 Coming soon...